I've gotten rather soppy over CDs lately. I'm nearly at the end of my diaper journey; Emma has already potty-trained herself once, and I don't think full-time undies are too long in coming. So, I've been looking back on our CD history, checking out old photos of diapers (I've got a ridiculous amount of CD photos on my computer!
). I thought I'd share some, and y'all are welcome to share some of your old faves!
I'm pretty sure this is my first pinned PF.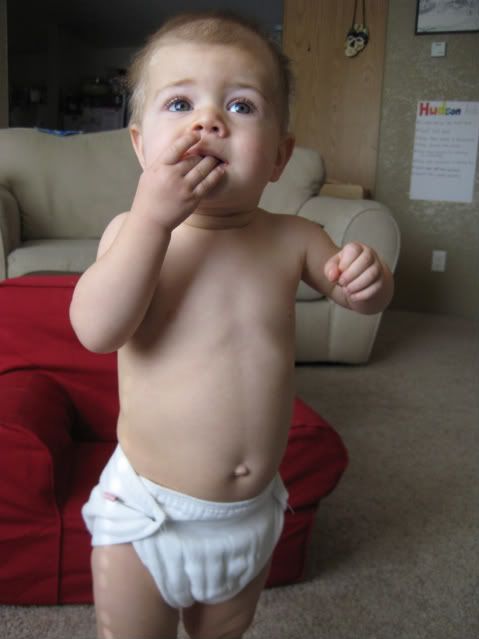 Our first Goodmama diaper.
A rainbow of Thirsties. My favorite cover when Zeke was little.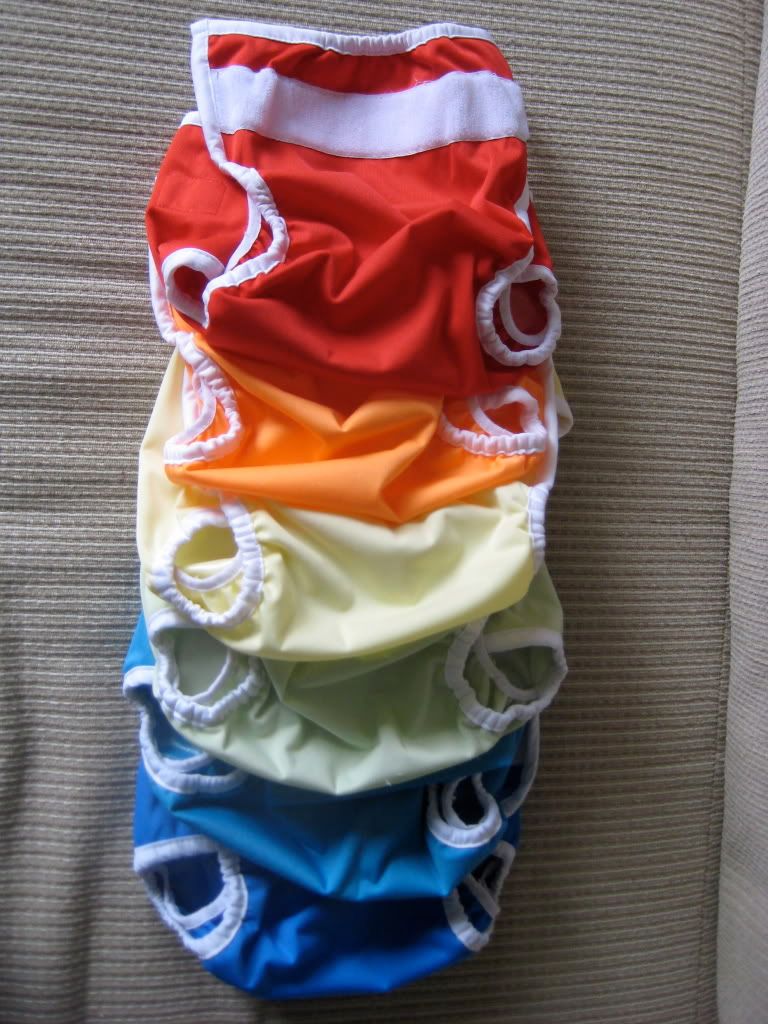 Emma's first ever cloth diaper, in hospital: a Snappi'd preemie PF.
Emma's first wool ever, and my first ever knitting project.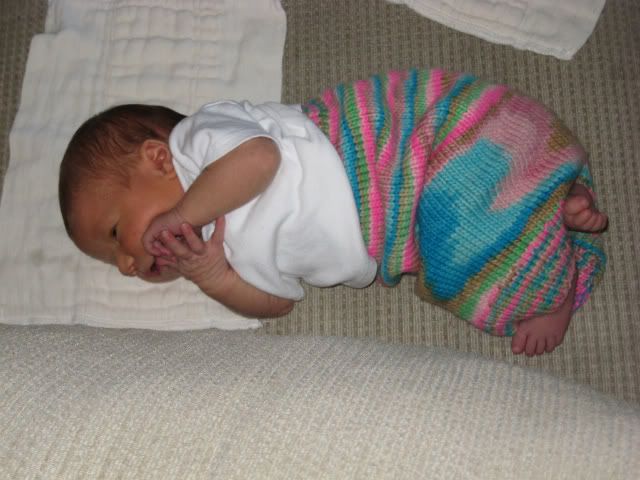 One of the last CD pictures I took of Emma.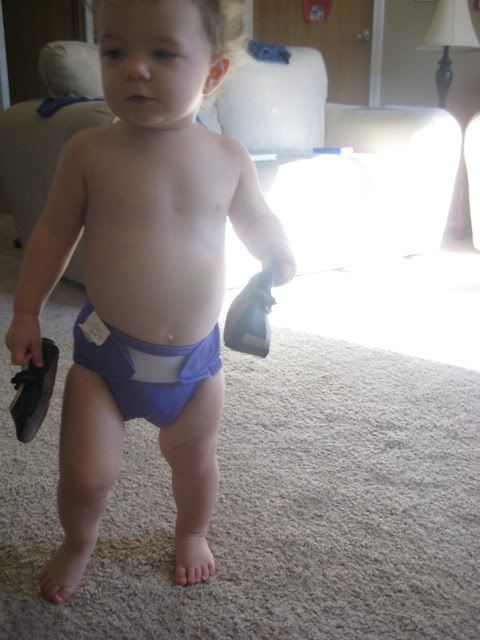 I'm thankful that I'm going to have a bit more time with cloth diapers, because I really do love them. I wish it could be with more "fun" diapers than flats and PUL, but due to washing issues and wool sensitivities, that's just not happening. And sometimes, even though it sounds crazy, I wish we could have another LO, just so I could use CDs longer.
So, do you have any old favorite pictures of your LOs in CDs?