PLEASE FEEL FREE TO MAKE A REASONABLE OFFER.
*First picture*
Top left: WCW size Medium wool soaker. Literally brand new, only tried on. SOLD
Top right: upcycled wool sweater soaker. Size small. No stains (9)
$8
Bottom left: Cashmere wool soaker. Fits 5-12 pounds. Barely used, no stains. (12) $10
Bottom right: fleece soaker. Inside has some normal fleece pilling. (6)
$4
*Second picture*
Left: Pink OS Fuzzibunz. Used once, looks new $(12) 10
Right: white OS Fuzzibunz with "cloth is cool" stamp on back. Brand new never tried or used, SOLD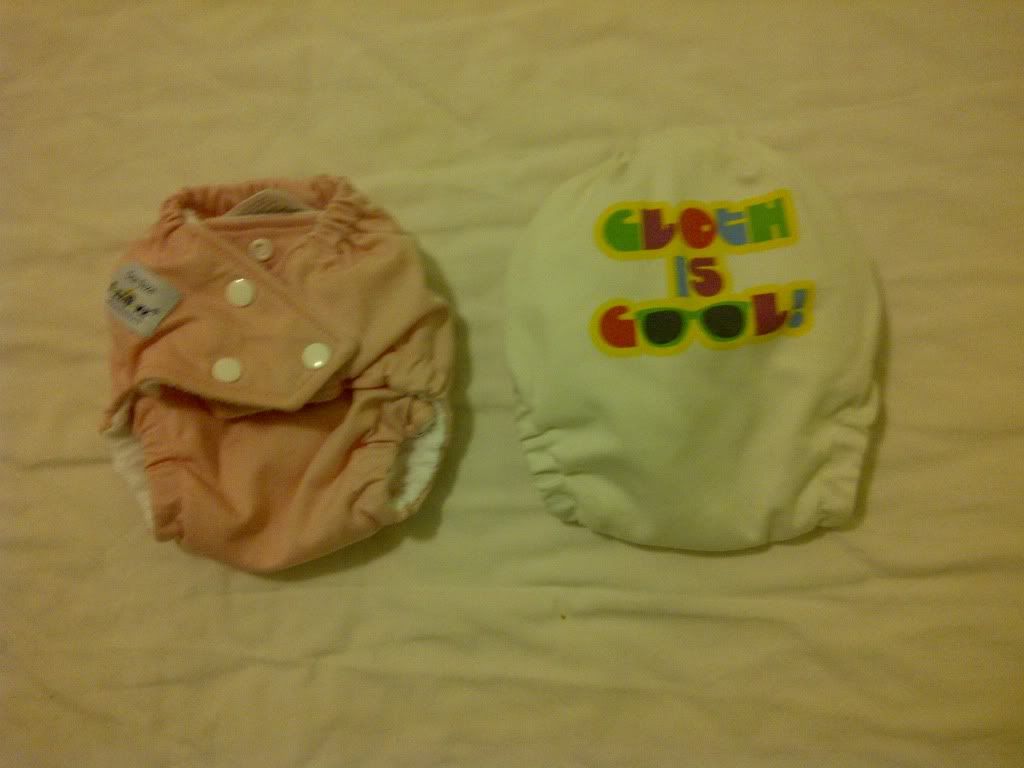 *Third picture*
Top: 2 Motherease size Medium side snapping. VGUC no stains (13) $11 for both
Bottom: 3 Thirsties Duos, snaps size 2. no stains,
Red/Rose Sold. 2 prints left $12 for both
*Fourth picture*
Top left: size small Cot'n'wrap cover. EUC no stains (5.50
) $4
Top center: size small Wallypop print pocket. EUC no stains, no insert. (8) $7
Top right: Fuzzibunz print pocket. Marked as size small but fits like a medium (bought as a second) (9) $7
Bottom: 3 orange color and 2 green color Thristies Duo diapers (pockets), aplix, size 2. No stains. (12) $10 a piece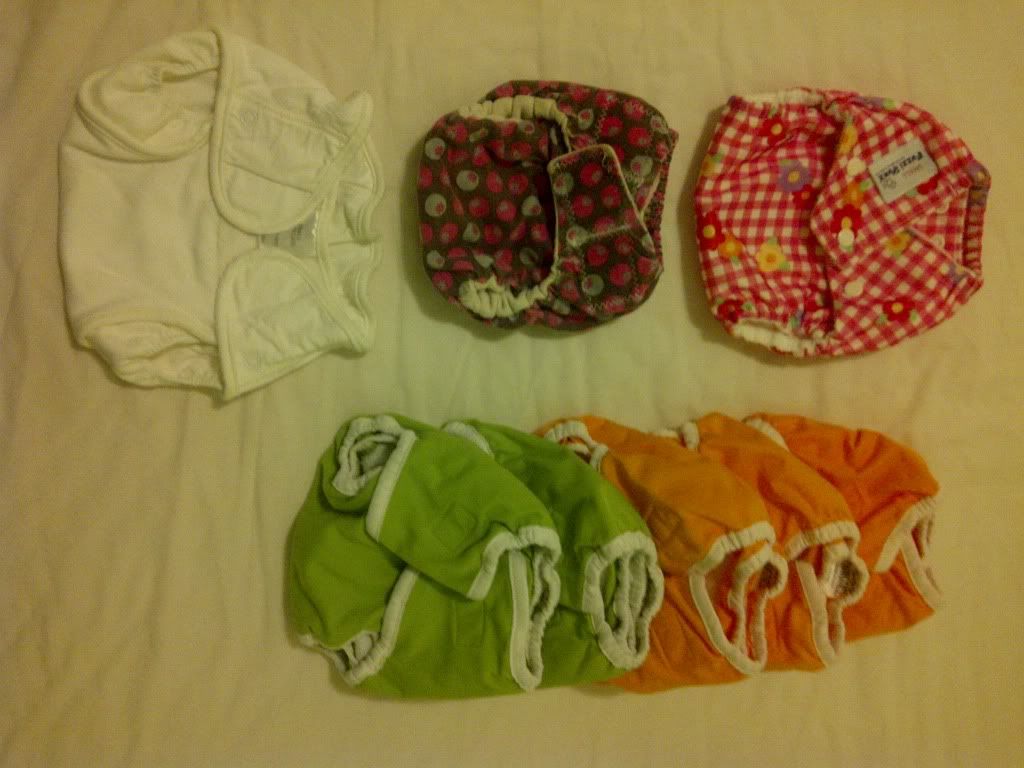 *Fifth picture*
Top left: size small OsoCozy cotton fitted. (5) $4
Top Right: size medium Osocozy organic cotton fitted. (6)
$4
Bottom: 7 red edged Babykicks fleece Hemparoo prefolds. 3 were used a handful of times, the others were fully prepped. $40 shipped or all.
Not pictured:
4 Bumboo bamboo fitteds. 2 have slight stains from rash cream. $6 a piece.
2 GAD boy color pockets. Used twice, inserts only prepped $20 shipped for both
PLEASE FEEL FREE TO MAKE A REASONABLE OFFER.
We are a pet free, smoke free home.
Will deduct shipping for multiple items. I can provide more pictures. Please pm me for fast response.


Edited by MamaKikow - 20 Apr 2012 at 3:23pm